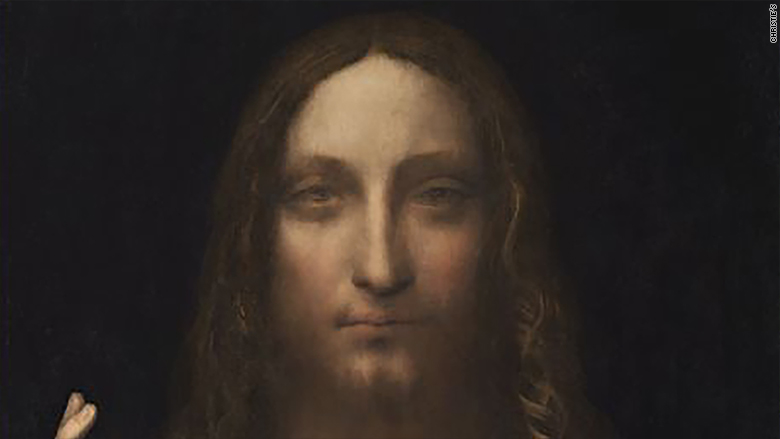 Gasps rippled through the Christie's auction house. And then cheers. "Salvator Mundi," a 600-year-old painting by Leonardo da Vinci, had just sold for $450 million.
It was the most expensive painting ever sold at auction.
What makes the stratospheric price even more remarkable? The
poster-sized painting
, which features Jesus Christ
holding a crystal orb, sold in 1958 for $60 at another Christie's auction. Back then, skeptics dismissed it as a copy of the Old Master's work.
The record price at
Wednesday's auction
defied critics who remain skeptical about the painting's provenance. It's said to have been commissioned by King Louis XII of France and later owned by King Charles I of England.
The painting was lost in the 18th century, and then resurfaced in the 20th. The most recent owner, Russian businessman Dmitry Rybolovlev, pocketed $400 million from the sale. The rest goes to Christie's. The buyer is unknown.
Works of art have drawn record-breaking prices at auction lately. Before "Salvator Mundi," the most recent record-breakers were set at Christie's in 2015:
"Les femmes d'Alger,"
painted in 1955 by Pablo Picasso, sold for $179.4 million; and
"Reclining Nude,"
a century-old portrait by Amedeo Modigliani, sold for $170.4 million.