ISRO launched its 100th satellite on Friday, January 12 at 9.29 am from the Satish Dhawan Space Center in Sriharikota.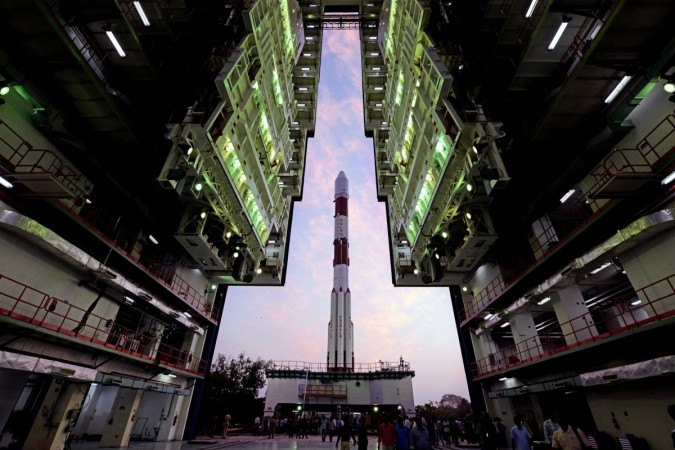 ISRO plans to launch at least one satellite into space every month
India has made space history, sending it's100th satellite into space onboard its workhorse the Polar Satellite Launch Vehicle (PSLV) C-40. The PSLV lifted off the Satish Dhawan Space Center (SDSC) in Sriharikota at 9.29 am, with 31 satellites from various countries.
After the launch, ISRO addressed the media and spoke about the success of the satellite's liftoff.
This is ISRO's first mission in this year, and also the first since the unsuccessful launch of IRNSS-1H in August 2017 and the launch is likely to take two hours and 21 seconds. Along with the weather observation Cartosat-2 series which weighs 710 kg, the PSLV C-40 will carry 30 satellites weighing a total of 613 kg at lift-off.
The co-passenger satellites include a microsatellite and one nanosatellite from India along with 3 microsatellites and 25 nanosatellites from other countries. The total weight of all the satellites is estimated around 1323 kg, as per ISRO's official website.
The 31 satellites include three Indian satellites and 28 satellites from six foreign countries -- Canada, Finland, France, Republic of Korea, the United Kingdom and the United States of America.
The 28 international customer satellites are being launched as part of the commercial arrangements between ISRO and Antrix Corporation Ltd., a company under Department of Space.
As per reports, ISRO plans to launch at least one satellite every month.
The launch of the PSLV C-40 can be viewed live on the official website of ISRO on Friday 9 am (IST) onwards.For the traditional broadcast viewers, DD National will telecast the event starting at 9 am on Friday, as well.
The launch is estimated to take 7 minutes and 15 seconds, and the telecast will be both in Hindi and English.