Stephen Simmons served 8 months behind bars when he was 19, but always maintained his innocence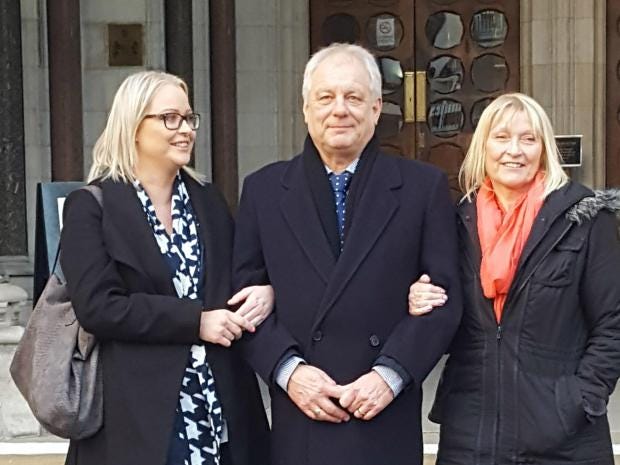 A man found guilty of stealing mailbags in London in the 1970s has had his name cleared, 43 years later.
Businessman Stephen Simmons, 62, from Dorking, Surrey, was 19 when he was convicted of the theft of the mailbags from Clapham Goods Yard in South London in 1976.
After being found guilty he served eight months in a youth detention centre.

But Mr Simmons always maintained his innocence.
After taking legal advice from a radio phone-in show five years ago, Mr Simmons Googled the name of the policeman who'd arrested him and discovered the officer had later been convicted for stealing Royal Mail bags and framing people for it.
His case returned to court when the the Criminal Cases Review Commission referred the matter to the Appeal Court last year.
Seaking to the BBC last year, Mr Simmons said
he was "100 per cent confident" that he would clear his name.
"I am bitter, absolutely bitter against him.
"I want to let it go, but I can't. Now I'm going to court and can have my day."

Mr Simmons was present in court in London on Wednesday when the Court of Appeal overturned his theft convictions.
Lord Chief Justice Lord Burnett announced: "We would wish only to note our regret that it has taken so long for this injustice to be remedied."
Asked if he was relieved following the ruling, Mr Simmons replied: "I can't tell you how relieved.
"It has only taken 43 years, but I have got there at last."