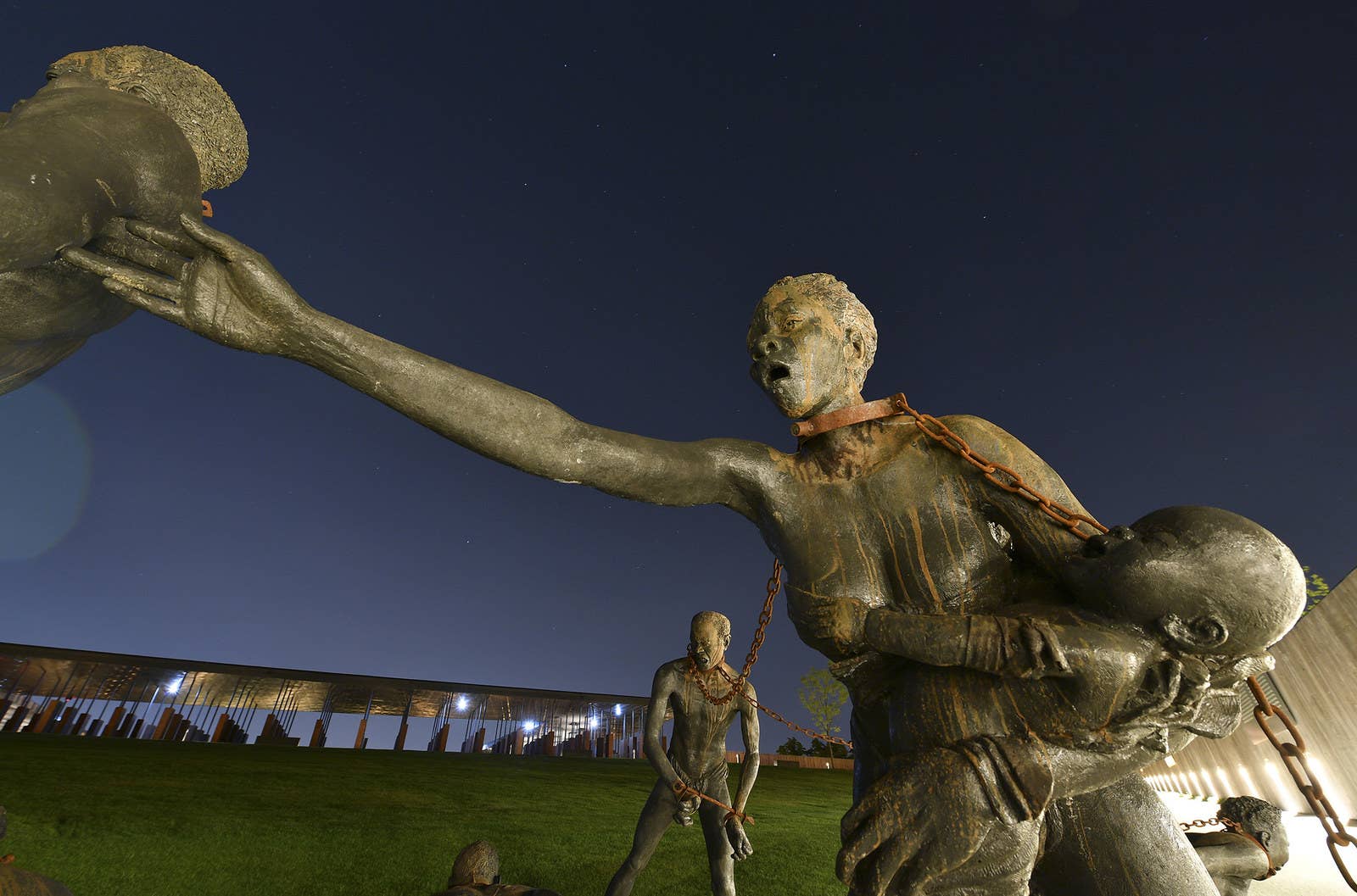 The memorial is a powerful reminder on the centuries of violence and racial inequality throughout US history while offering a place of solace to reflect upon those who have lost their lives because of the color of their skin. Inscribed into 800 steel monuments which hang from the memorial's ceiling are the names and places of each act of violence, while a display of glass jars containing soil from these sites offer a tangible reminder of the humanity behind each inscribed name.
Here's a look inside The National Memorial for Peace and Justice: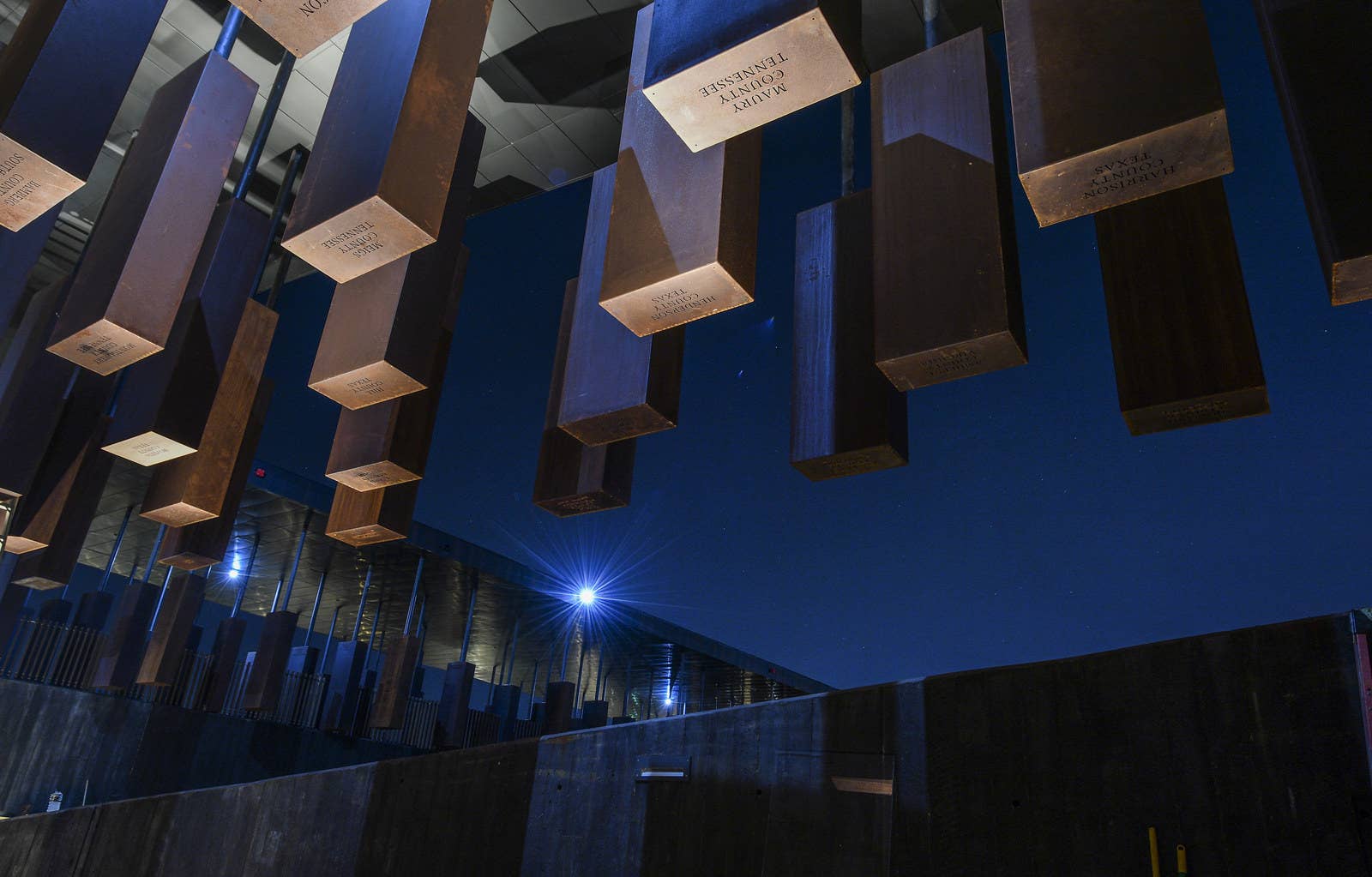 Names and dates of lynching victims are inscribed on corten steel monuments, representing each county in the United States where a lynching took place. More than four thousand victims are honored at the memorial.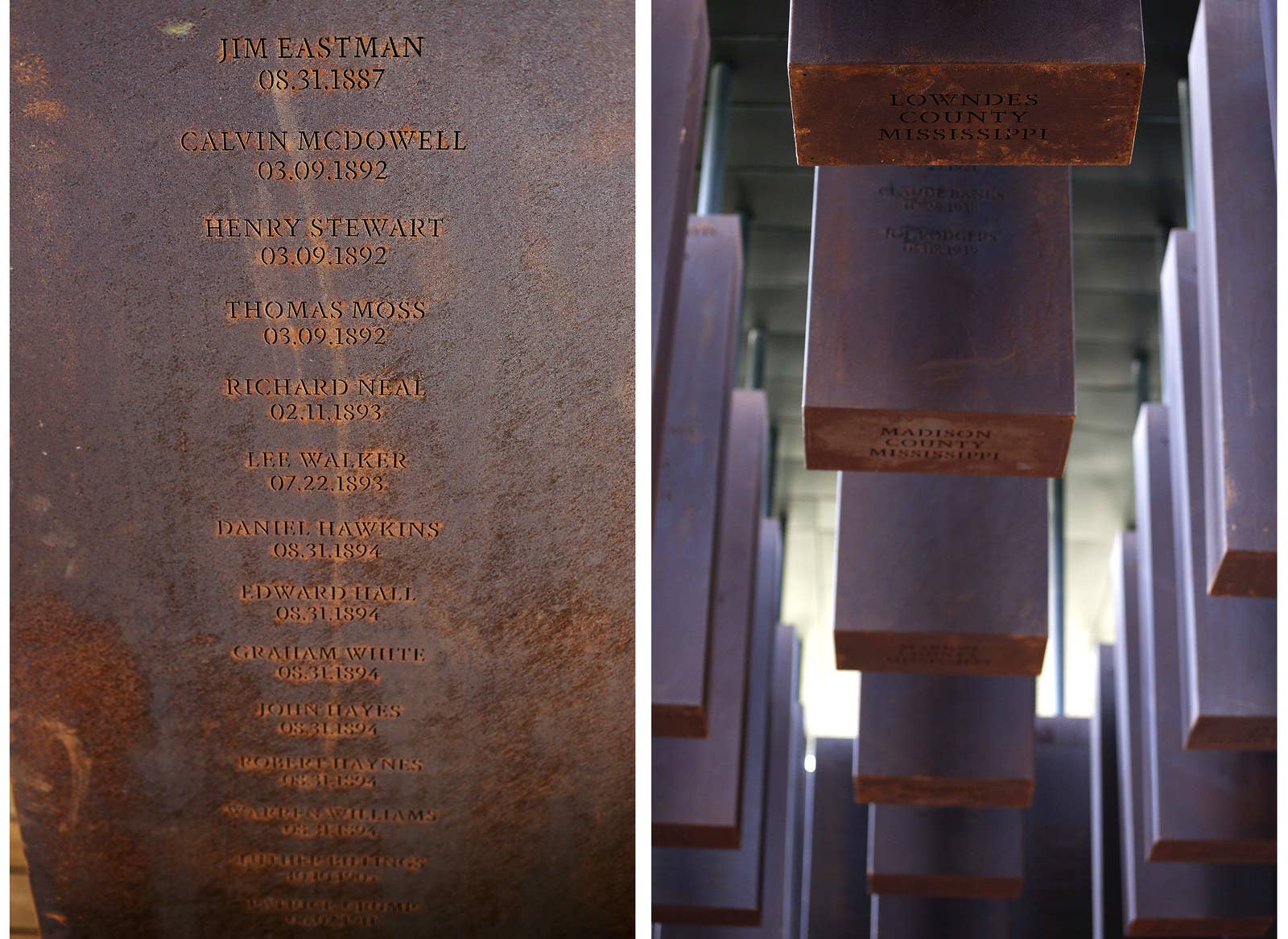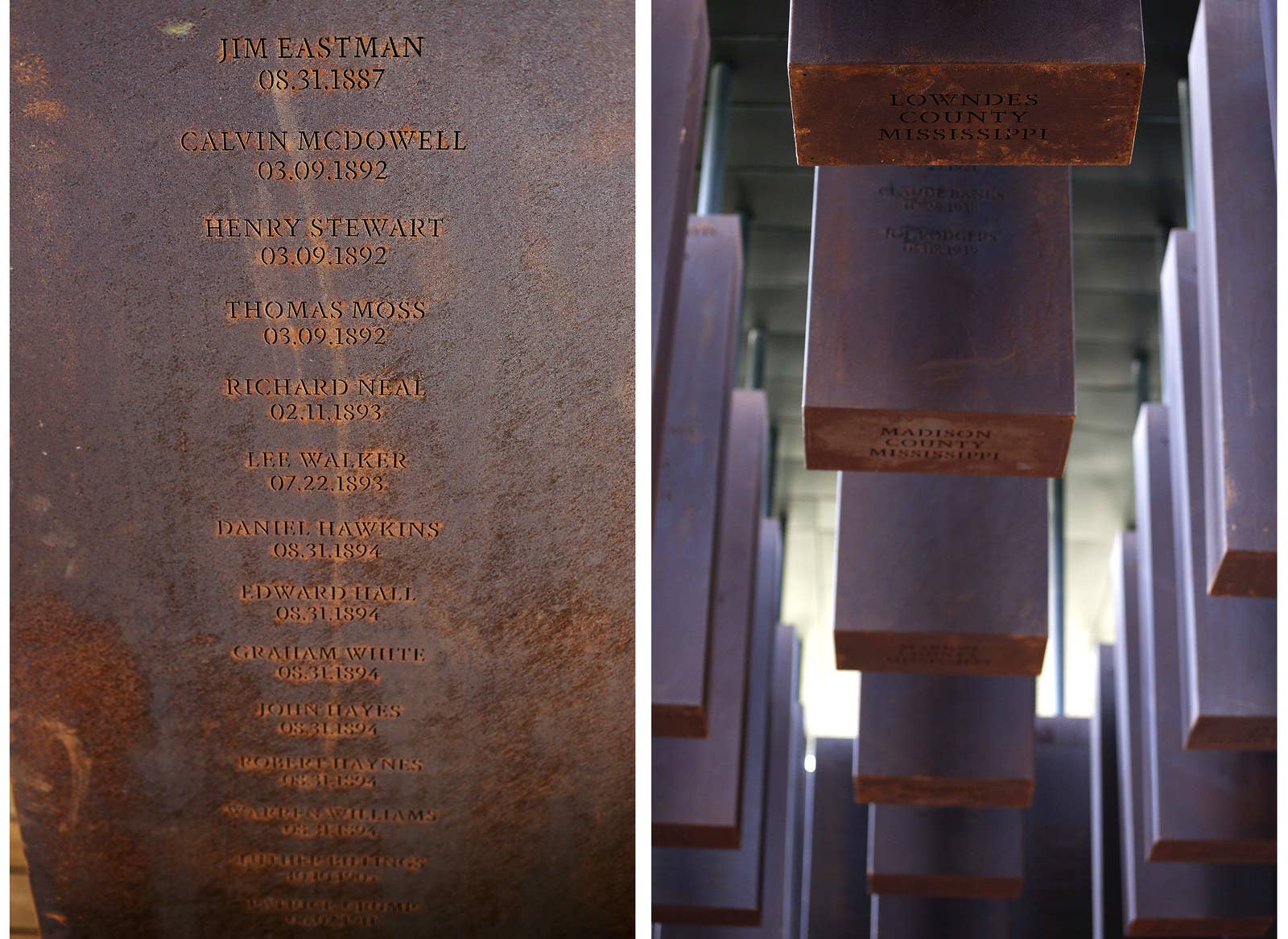 Left: The name of each lynching victim is accompanied by the date of their death. Right: Each steel monument is approximately six feet tall and hangs from the memorial ceiling.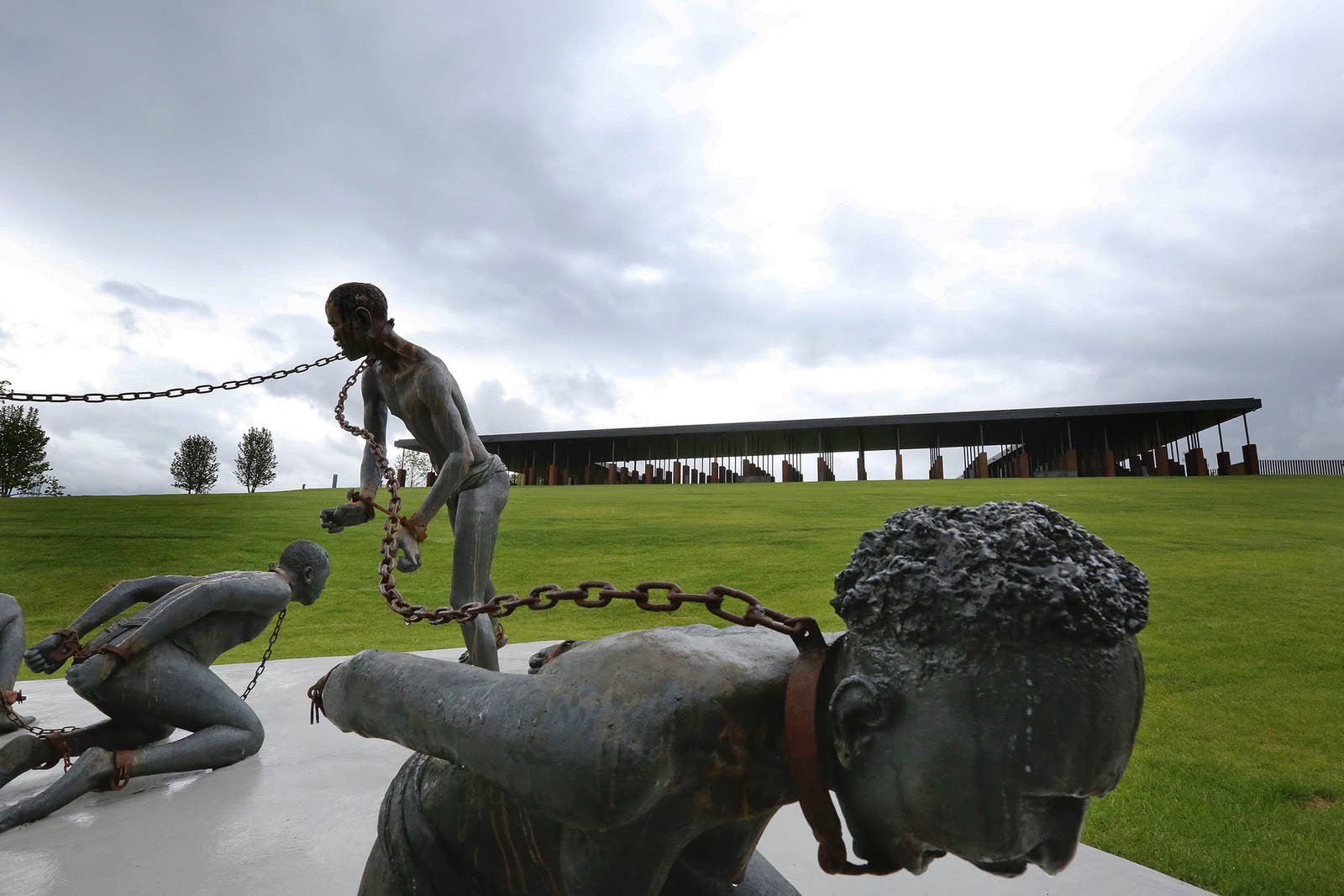 A sculpture by artist Kwame Akoto-Bamfo depicts people enslaved and suffering.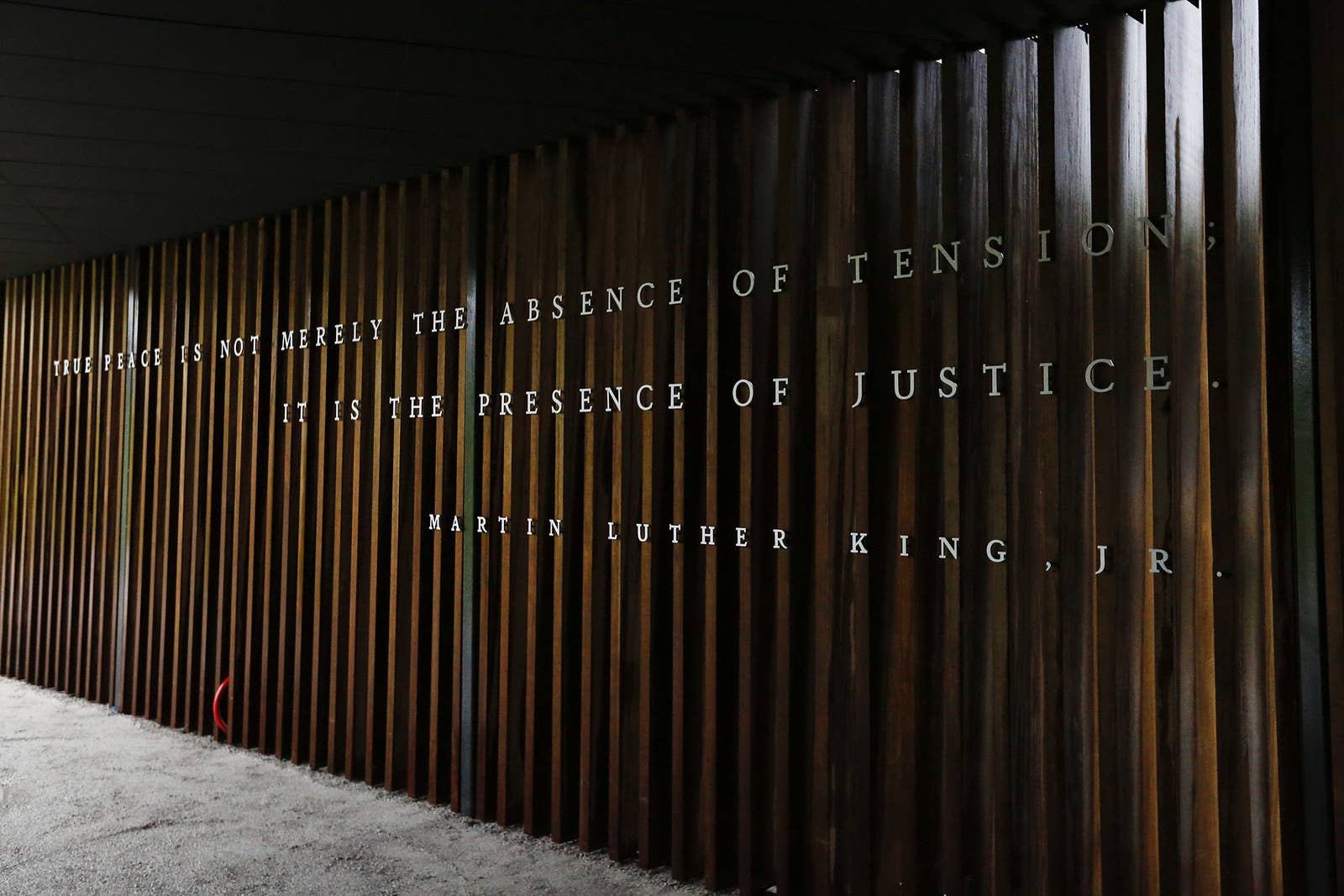 A quote by Martin Luther King Jr. is on display on the inside walkway of The National Memorial for Peace and Justice.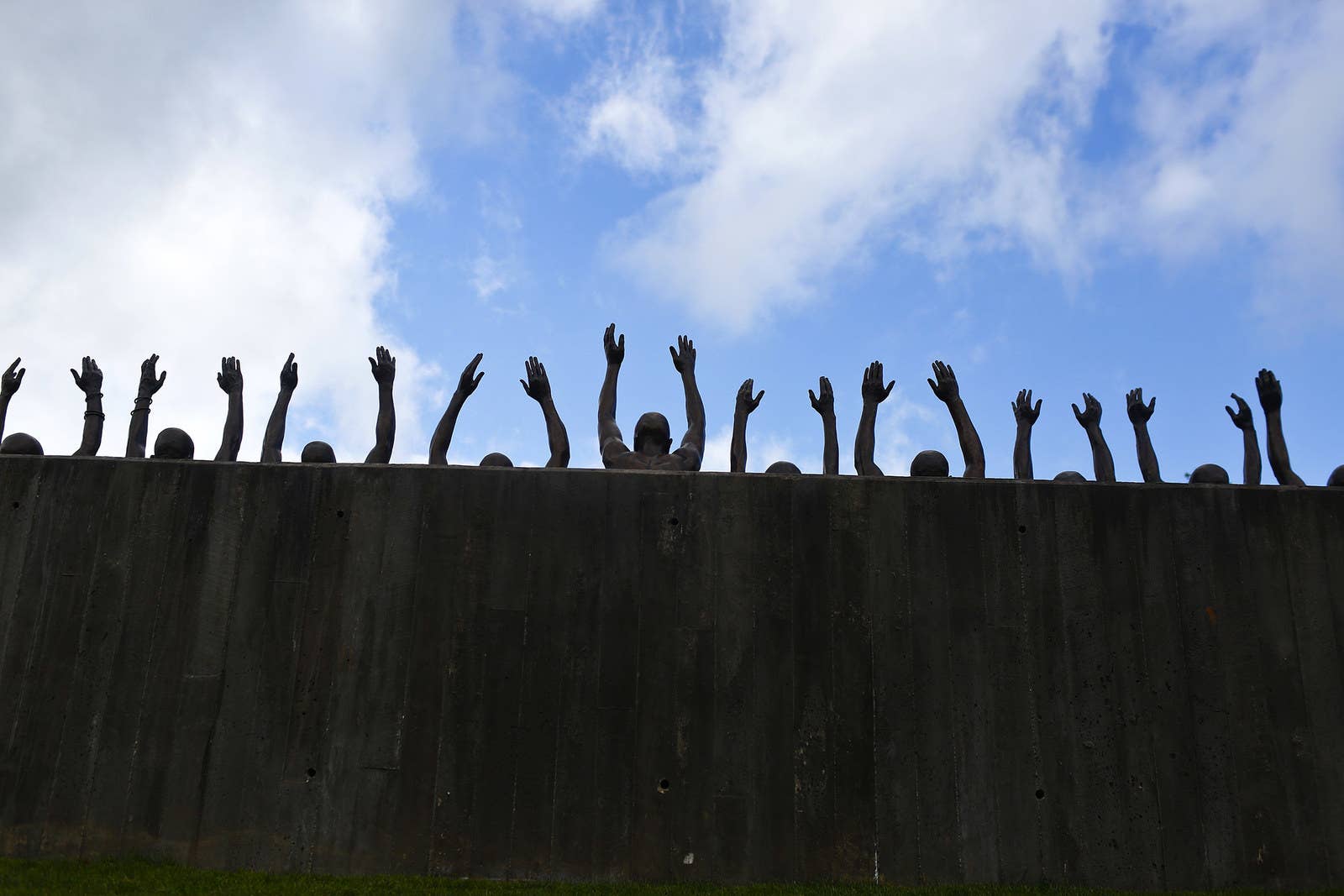 A bronze statue called "Raise Up" is displayed to honor the thousands of people killed in racist lynchings.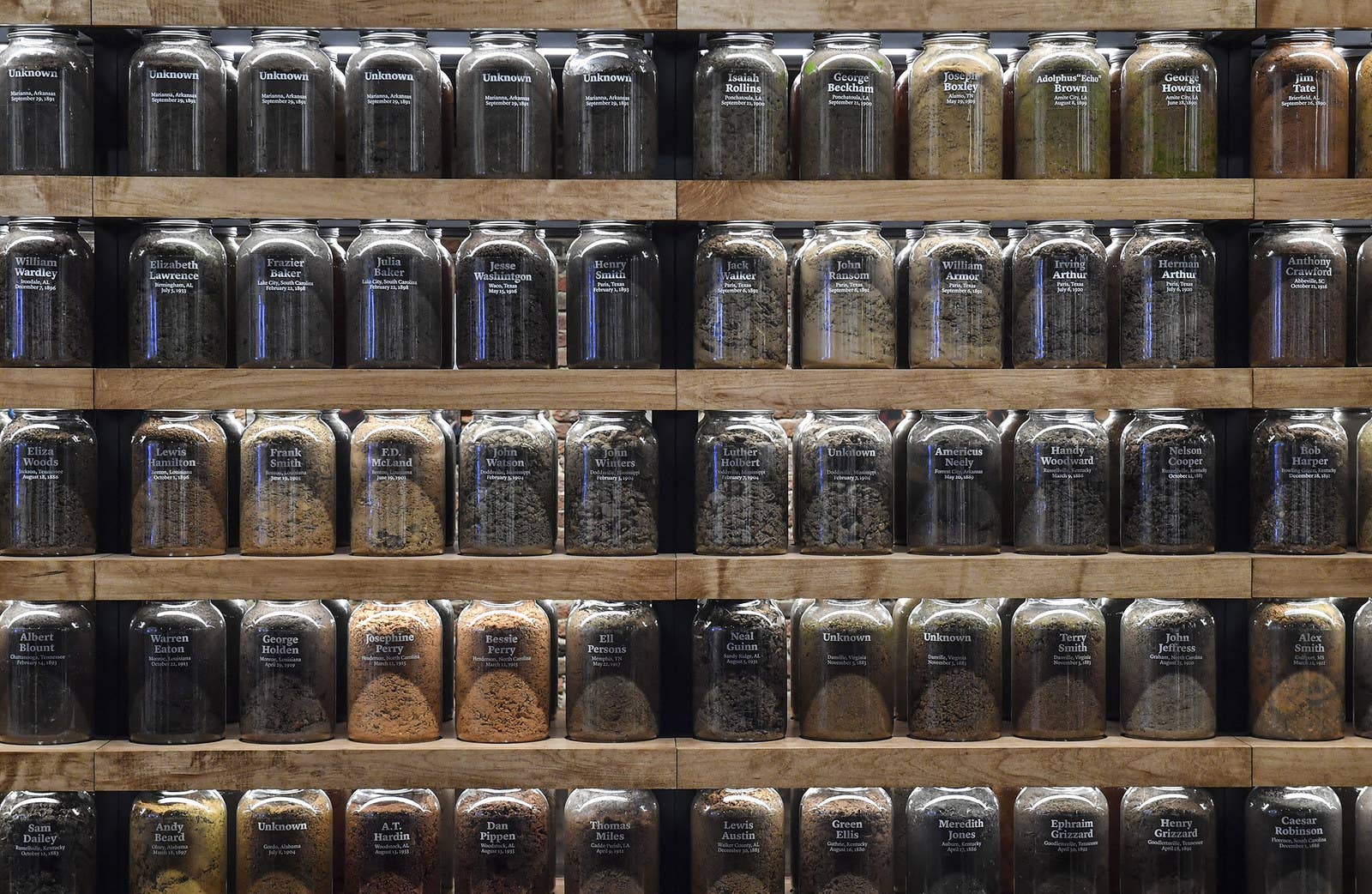 Soil samples from lynching sites across the country are displayed at the Legacy Museum. Each sample of soil has a date of a lynching and the name of the person lynched. On some samples, the jars are marked with Unknown if the names were not known.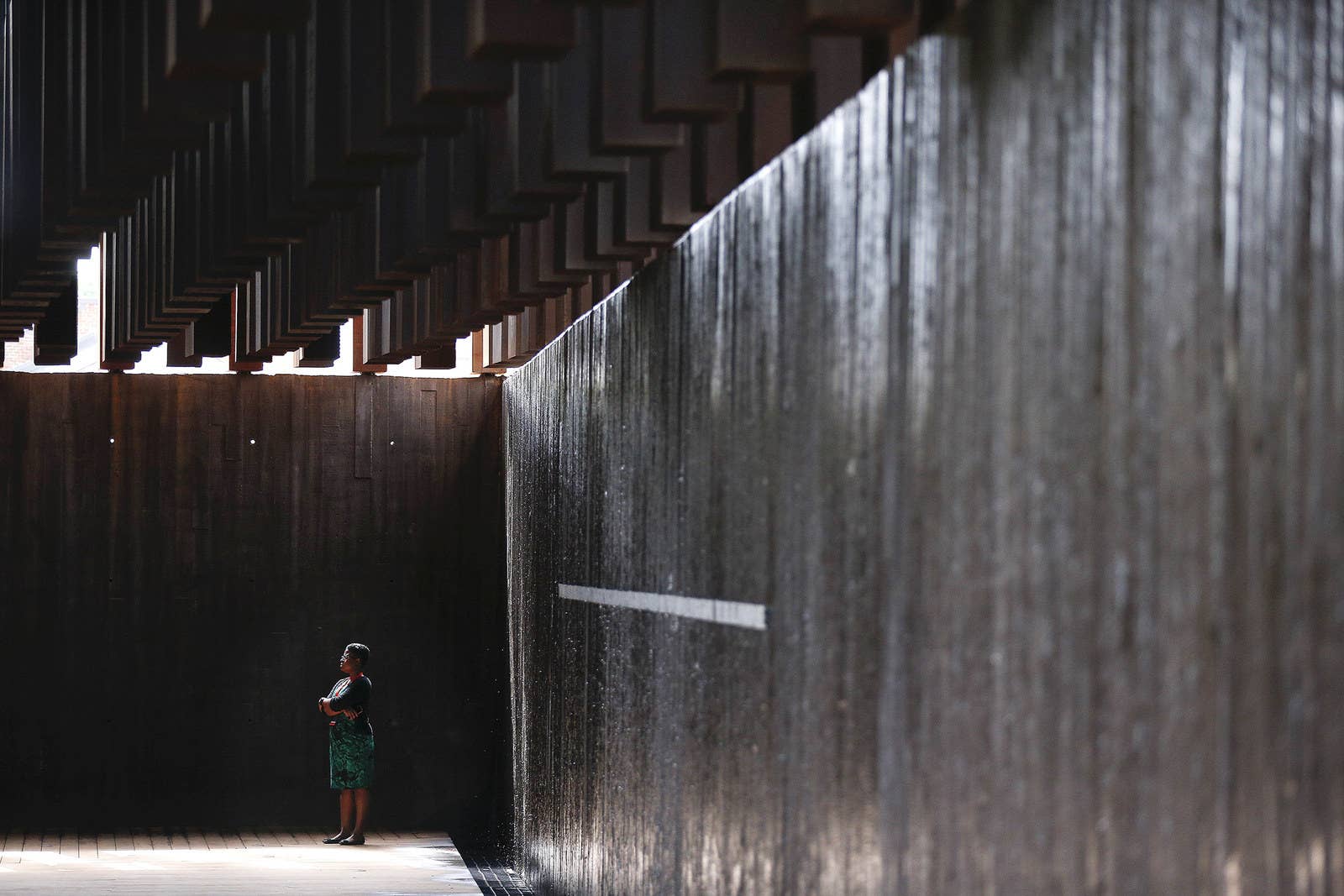 A visitor to the memorial stands in reflection amid the steel monuments above.