"Sorry pedo guy, you really did ask for it," the billionaire wrote on Twitter.
Elon Musk is attacking a diver who helped to successfully rescue a group of teenage boys from a Thai cave last week, after the rescuer criticized Musk's mini-submarine he designed to help with the mission.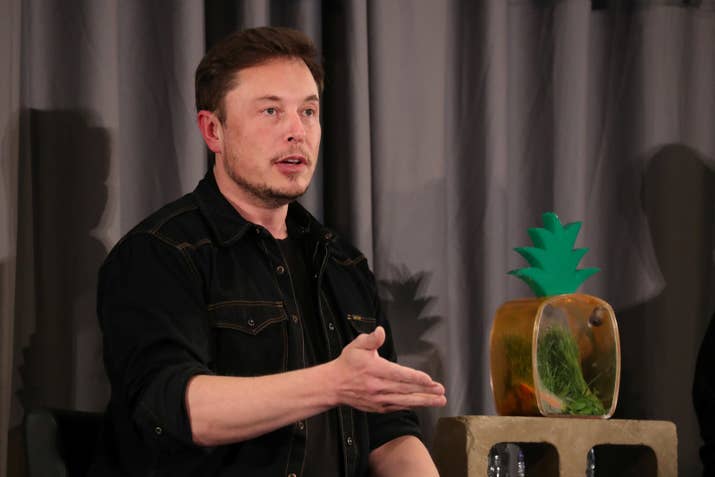 Vern Unsworth, a British diver who helped with the international rescue mission,

called

Elon Musk's submarine rescue plan a "PR stunt." He did not hold back, saying of Musk, "He can stick his submarine where it hurts."
Musk developed a mini-submarine designed to carry the 12 boys to safety.
However, in an interview with CNN, Unsworth described Musk's contraption as useless and as nothing more than a grab for attention.
He also said the billionaire was asked to leave the cave.
"It just had absolutely no chance of working. He had no conception of what the cave passage was like. The submarine I believe was about 5ft 6in long, rigid, so it wouldn't have gone round corners or round any obstacles," Unsworth said.
"It wouldn't have made the first 50 metres into the cave from the dive start point. It was just a PR stunt."
Unsworth was on an international team of specialist cave divers. They were successful in bringing the boys to safety, using stretchers and a system of pulleys.
Unsworth played an important role in the dangerous mission, and helped to connect British experts and Thai authorities.
He was a key member of the time because of his thorough knowledge of the cave system, which he spent 6 years navigating, CNN reported. He also has been involved in smaller cave rescue missions in the UK, and advised local authorities to bring on a team of expert divers.
"It was a race against time," he told CNN. "They needed world class divers and that's what we got."
The boys were found only 200 meters away from the location Unsworth predicted they'd be, that was "probably around about the best place they could have been," he told the outlet.
After the interviewer noted that Musk personally visited the cave, Unsworth replied, "And he was asked to leave very quickly. And so he should have been." Musk left his mini-submarine there.
After the complicated rescue mission started, Musk shared footage of his mini-submarine on Twitter. The plan was for one boy to be placed inside, and be transported to safety.
Unsworth's comments did not sit well with Musk. He fired back on Sunday morning, saying that he never saw Unsworth and he was never asked to leave.