"Looking at these pictures seems unreal and crazy. How your life can change in the blink of an eye."
WARNING: It's definitely not for the faint of heart.
Three years ago, while celebrating the 4th of July in Florida, a firework exploded in the hand of football player Jason Pierre-Paul, changing his life forever.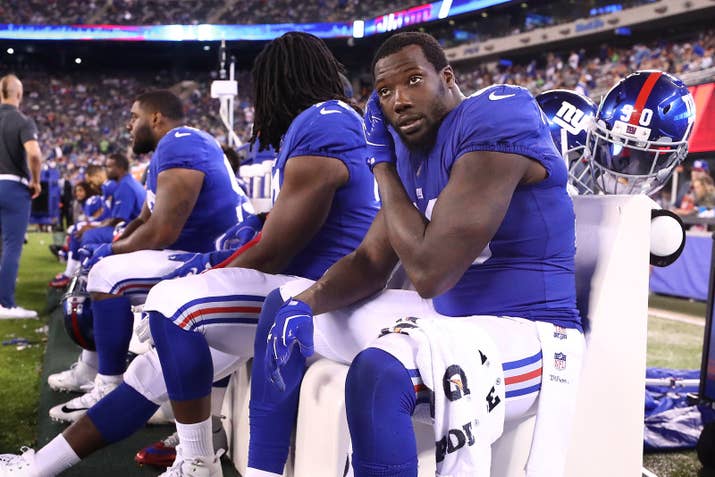 And he doesn't want you to make the same mistake. So on the eve of the this year's Independence Day, he posted truly gruesome photos of his injuries on Instagram.
Pierre-Paul, a defensive end in the NFL currently playing for the Tampa Bay Buccaneers, nearly saw his career come to an end after the fireworks injury.