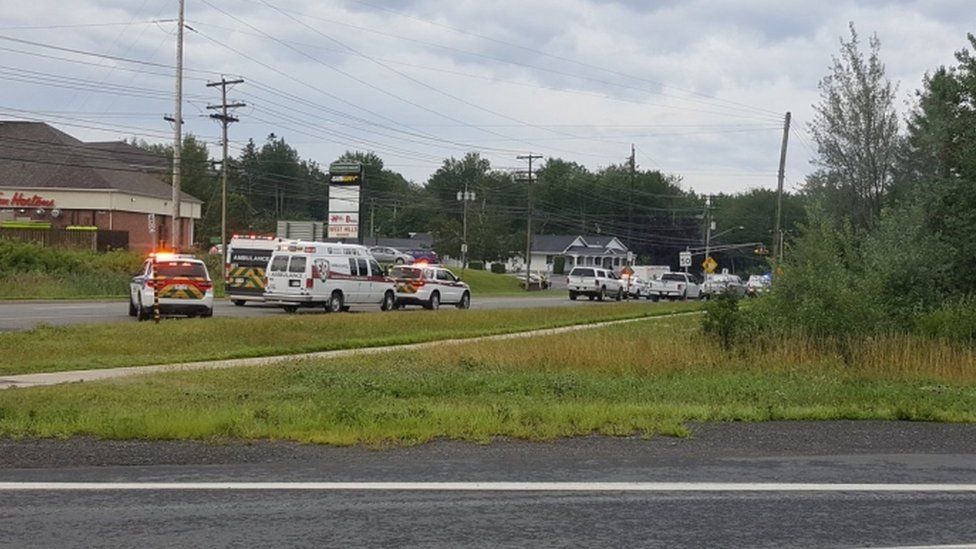 Canadian police say a suspect is in custody after at least four people - two of them police officers - were killed in a shooting in the eastern city of Fredericton, New Brunswick.
The city police confirmed the officers' deaths on Twitter.
The pair have not been named, and the circumstances around the incident remain unclear.
Police have ended a lockdown in the area but continue their investigation.
A local TV reporter said he had heard four gunshots just after 07:00 (11:00 GMT).
Nick Moore, a journalist from CTV Atlantic, posted video footage of the scene on Twitter, showing emergency vehicles outside a house
"Awful news coming out of Fredericton," Prime Minister Justin Trudeau tweeted. "My heart goes out to everyone affected by this morning's shooting. We're following the situation closely.

"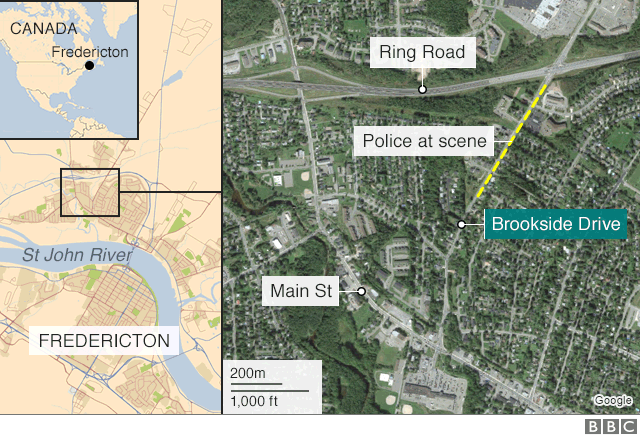 Fredericton is the capital of New Brunswick province and home to around 56,000 people.
It is rare in Canada for police officers to be killed in the line of duty. Between 1961 and 2009, a total of 133 police were killed, and just five in the province of New Brunswick.
The province mourned in 2014 when 24-year-old Justin Bourque shot five RCMP officers, killing three. The shooting spree led to a

28-hour manhunt

, and shocked the nation. In the aftermath, the RCMP was charged with labour-code violations alleging police officers had not been adequately armed and protected for the situation.
Gun laws are more stringent in Canada than in the US, but the number of shootings has nonetheless risen in recent years.