"To keep up with Ranveer's energy... Hats off to Deepika."
The second episode of this year's Koffee With Karan brought together two of Bollywood's most lively and tireless actors, Ranveer Singh and Akshay Kumar.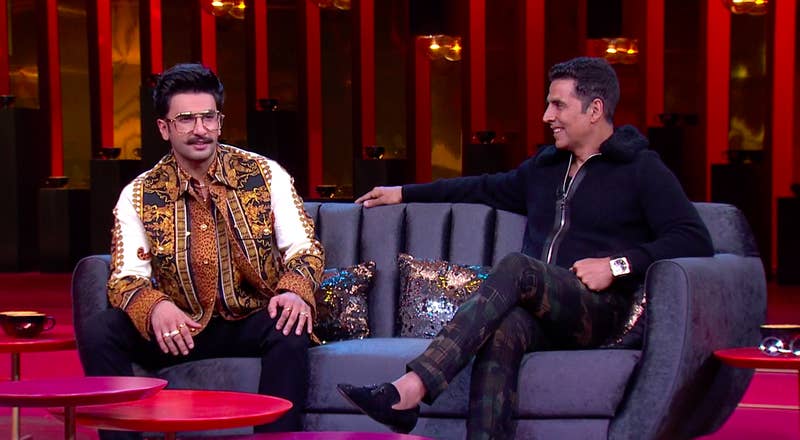 While a lot happened over the course of the hour, here are some of the more notable highlights you might've missed:
1.
When Akshay had a candid critique of this throwback photo with Ranveer.
2.
When Akshay was asked to describe Ranveer, and ended up with words of admiration for Deepika instead.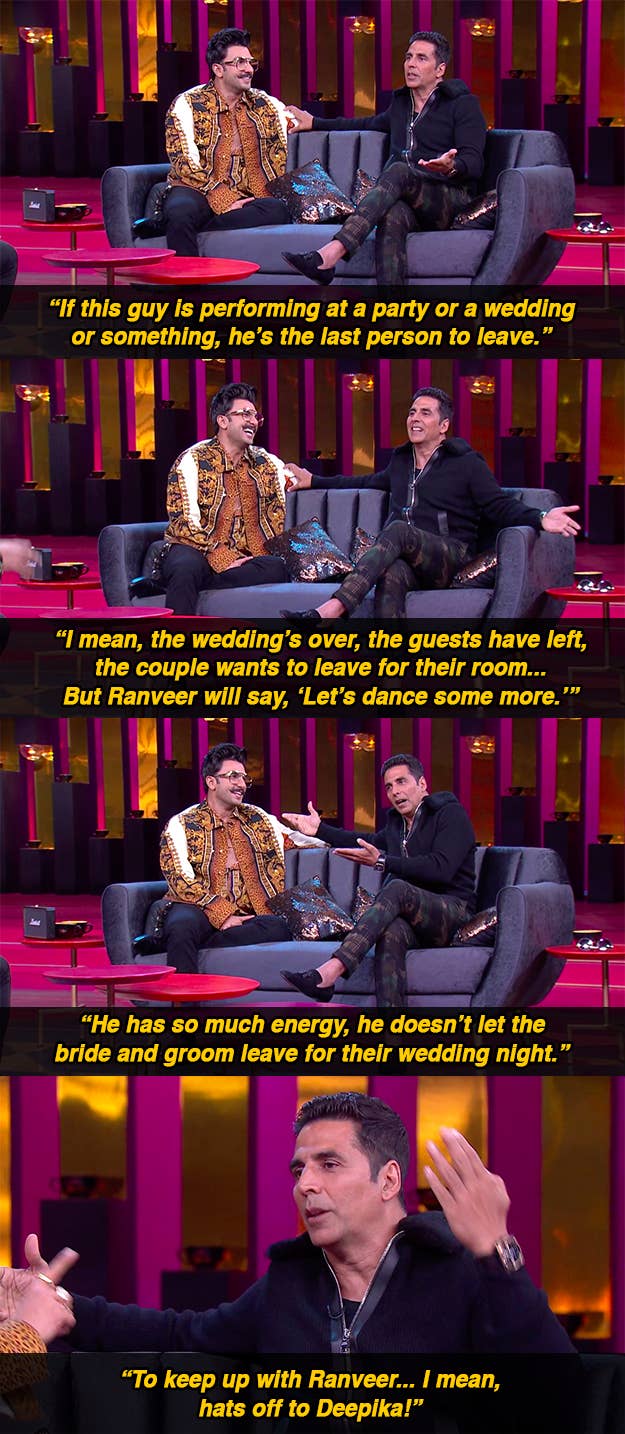 3.
When Ranveer revealed the true motivation in Akshay's life.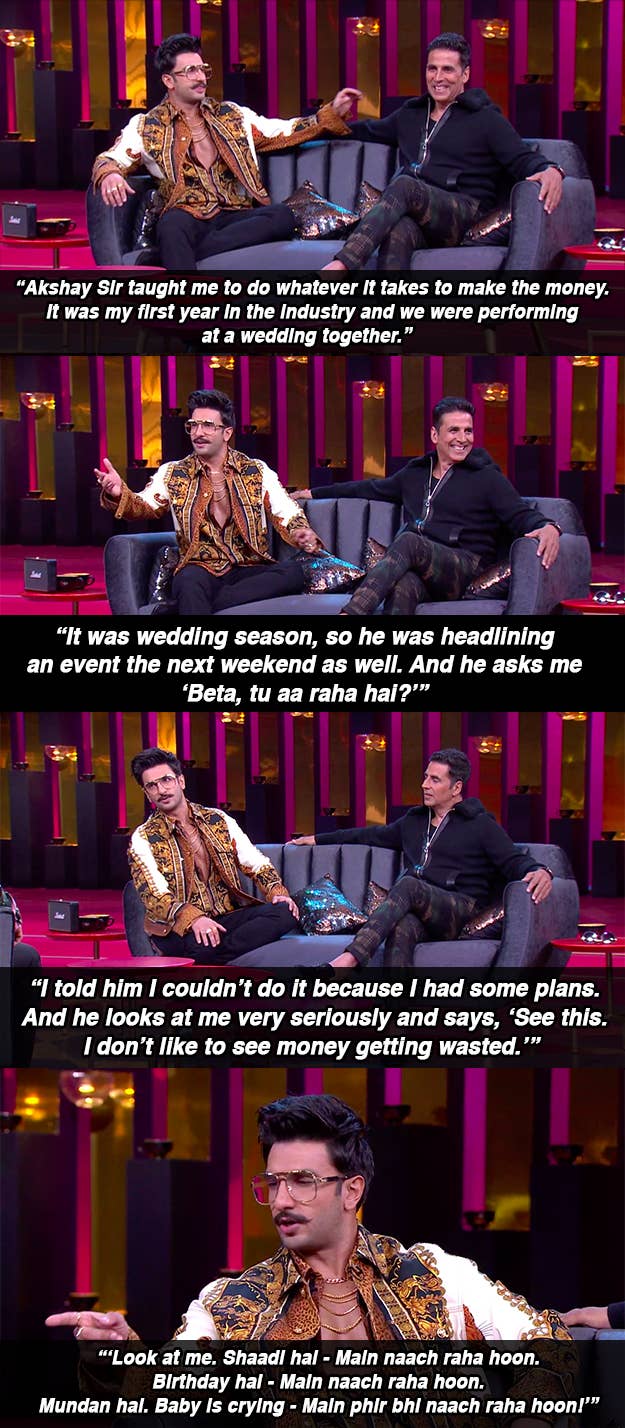 4.
When Karan tried to sass Ranveer about an outfit, only for it to come back and bite him in the butt.
5.
And when Ranveer went on to reveal to the world that the person to blame for all of his outrageous fashion choices is Karan himself.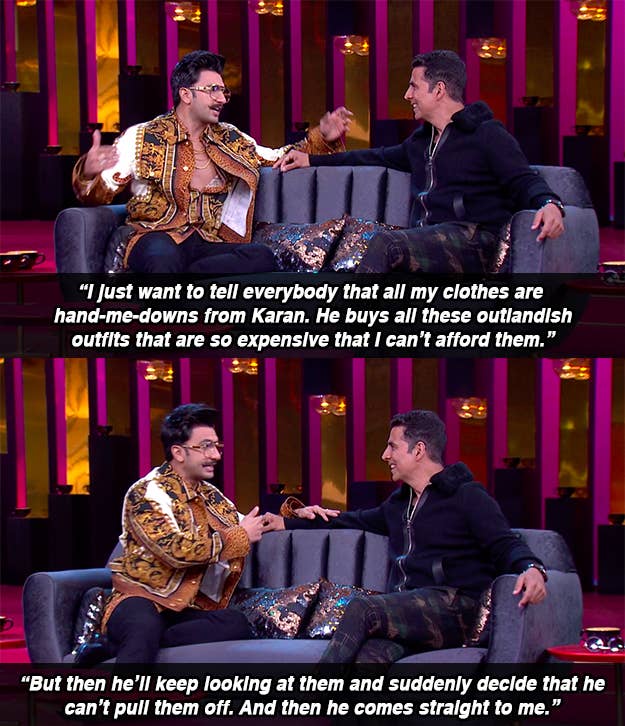 6.
When Akshay found the weirdest connection between his career and Ranveer's.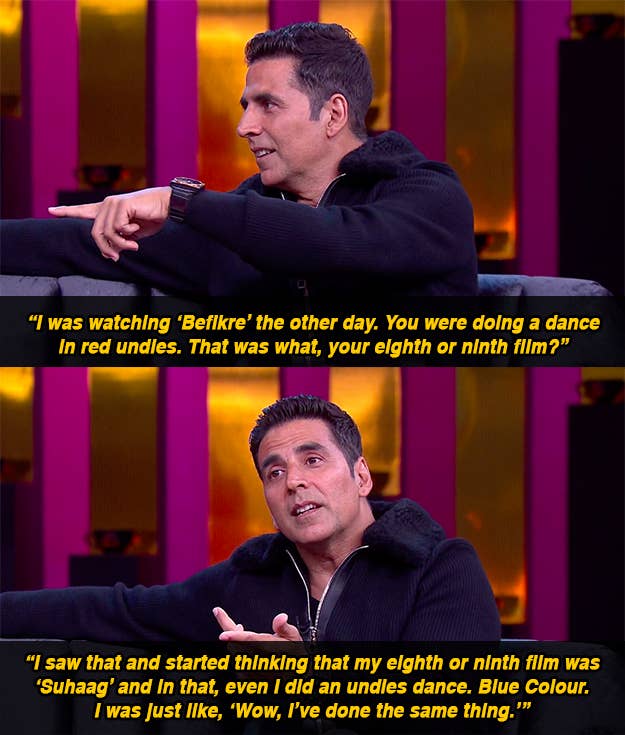 7.
When Ranveer had a pretty solid burn for Karan and the show's writers.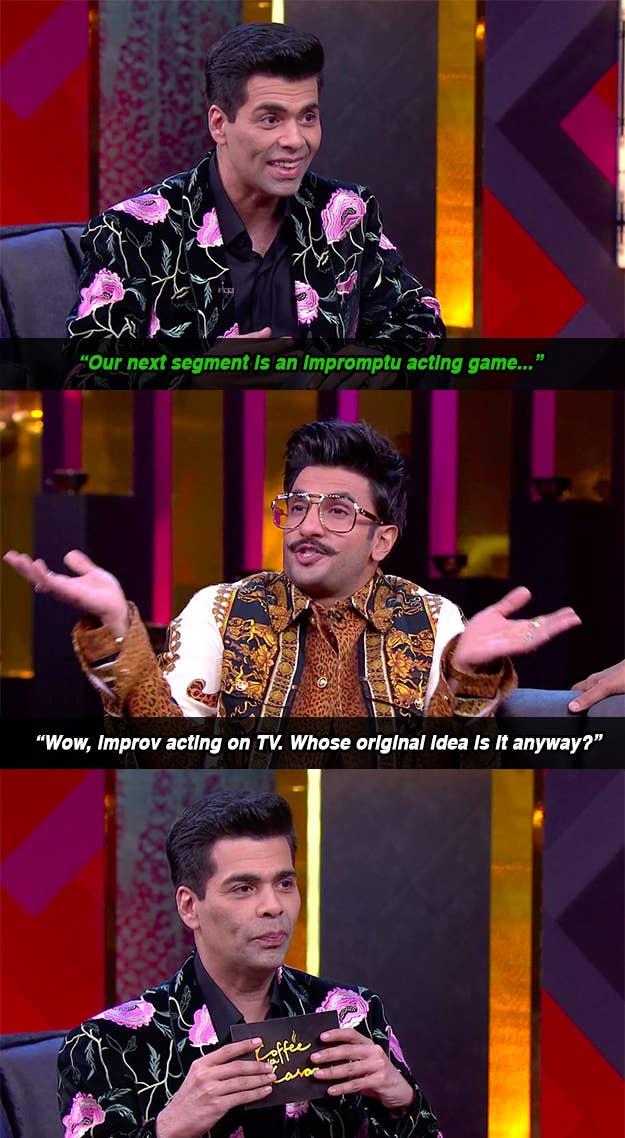 8.
When Ranveer's BFFs treated him like jerks in the exact way you'd expect your BFFs to treat you.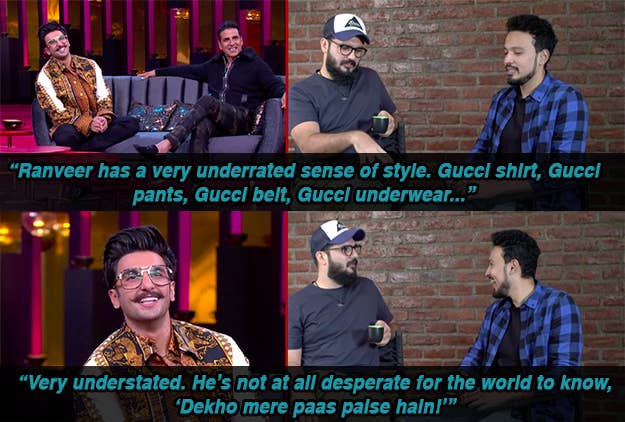 9.
And when they talked about a very telling aspect of his personality that kinda explains a lot.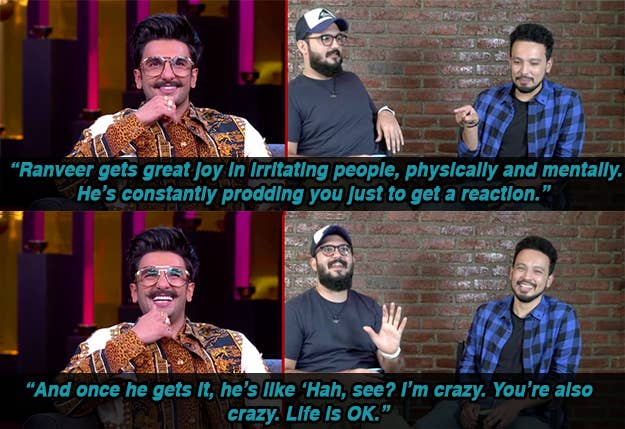 10.
When Ranveer had a backhanded compliment for his uncle, Anil Kapoor.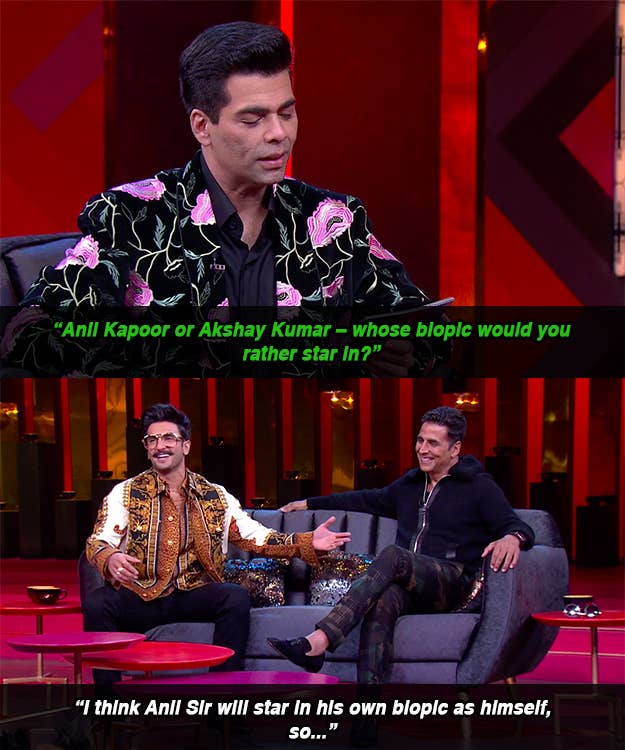 11.
When Ranveer ensured that his Bollywood career would last another few decades (oh, and also nepotism).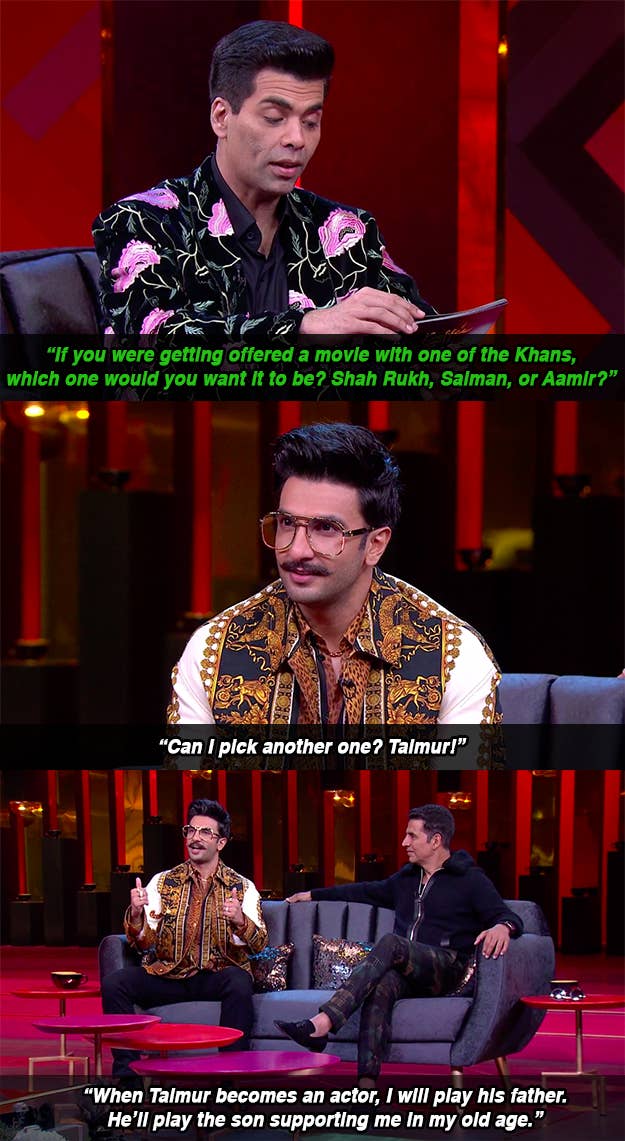 12.
When Akshay revealed that his wife's priorities don't always align with his.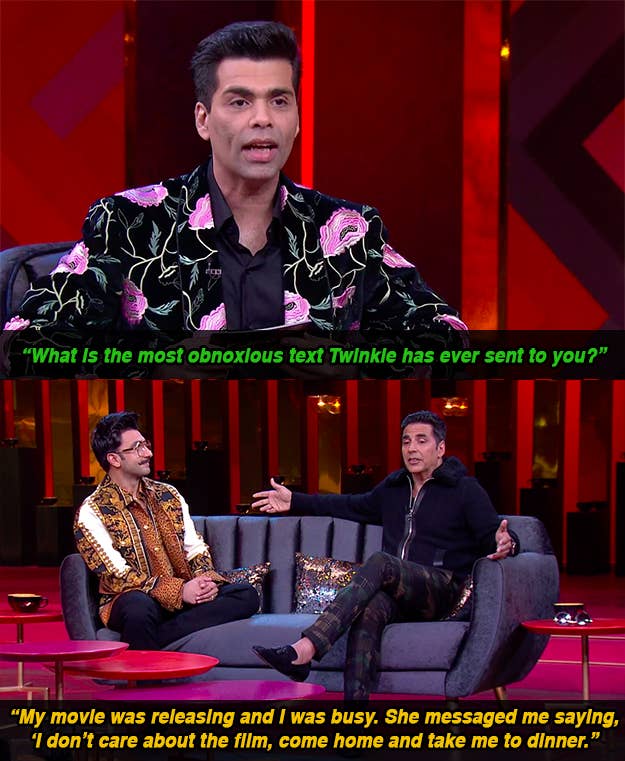 13.
When Ranveer added another chapter to his weirdly close friendship with Arjun Kapoor.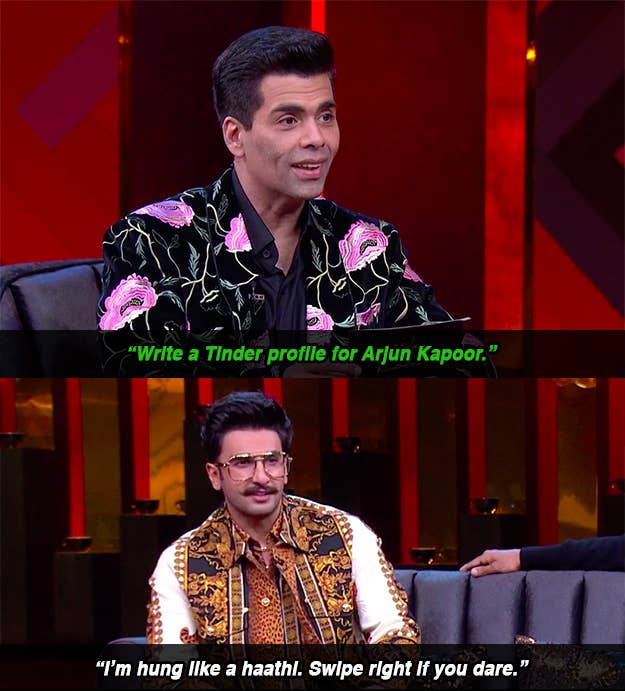 14.
When Ranveer revealed the partying habits of his celebrity friends.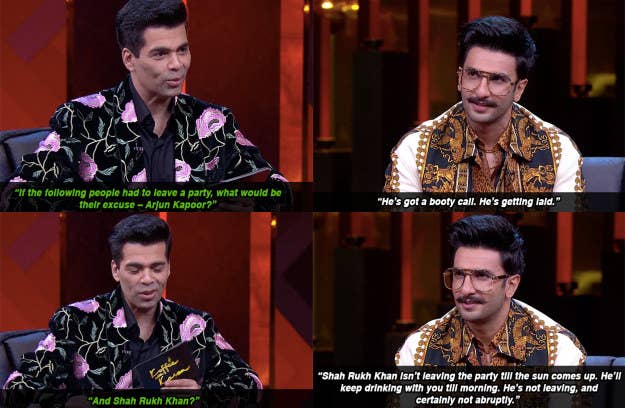 15.
When Ranveer confessed some truths about him as a boyfriend in pretty cryptic fashion.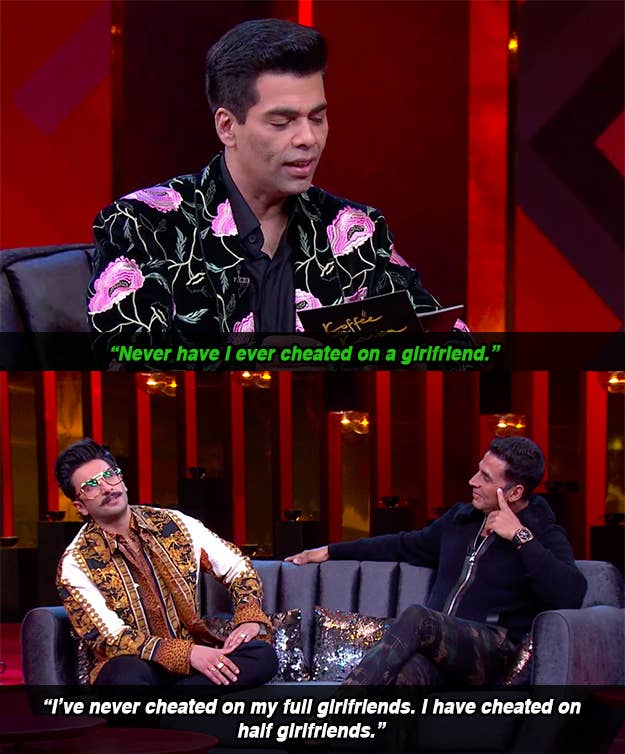 16.
When Ranveer went needlessly extra while answering a relatively tame question.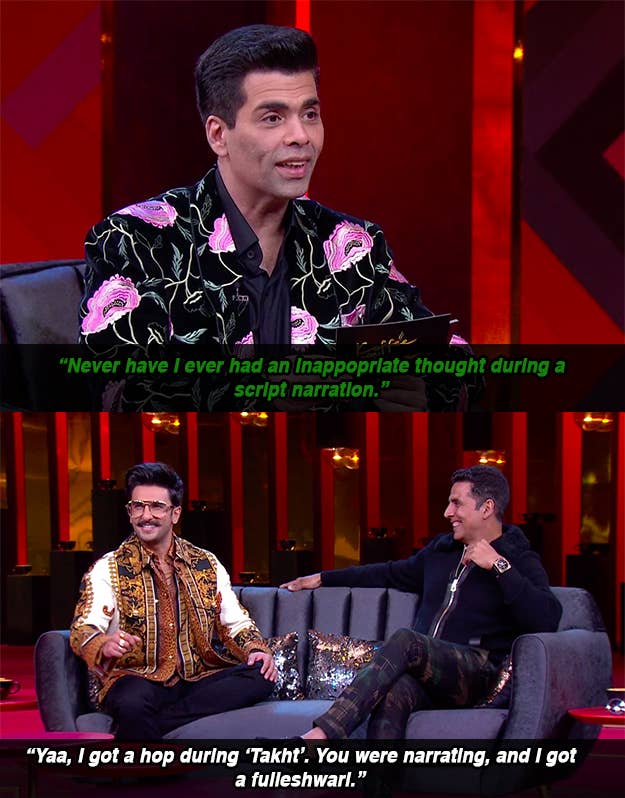 17.
And when Akshay proved to be really bad at Bollywood trivia. Like, really really bad.