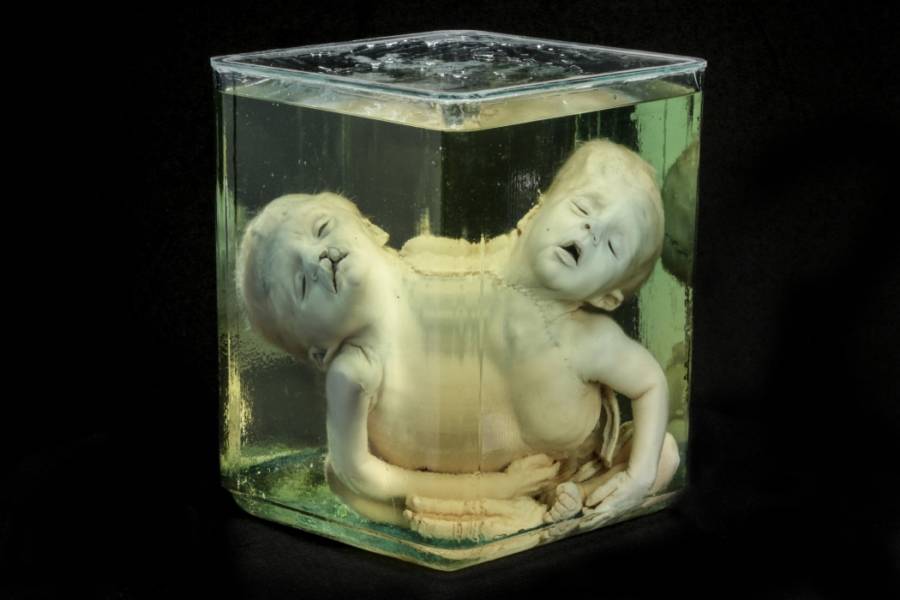 Connoisseurs of the medical macabre have likely heard tales of the legendary Mütter Museum in Philadelphia, Pa. This world-renowned wonderland of weird is filled with anatomical oddities, pathological specimens, human curiosities, and vintage medical instruments.
Inside the creepy yet clinical Mütter Museum, skeletons of all shapes and sizes reside - as well as President Grover Cleveland's jaw tumor, deformed babies in jars, and preserved organs of all kinds. While its contents may resemble a mad scientist's funhouse, the museum's roots actually pay tribute to one of the most humane, respected, and talented surgeons in history.
Dr. Thomas Dent Mütter
Dr. Thomas Dent Mütter's unique empathy as a young surgeon garnered many loyal patients. The good doctor was inclined to help even the most hopeless of cases; those with drastic disfigurements that most people considered "monsters".
During his career, Mütter amassed a large collection of research materials, like medical oddities and anomalies. These are what first populated the museum upon its opening in 1863.
Inside The Mütter Museum
It started with 1,700 objects and the famed doctor's donation of $30,000. The museum has since grown to over 25,000 specimens.
There are both permanent and special exhibitions, including the Broken Bodies, Suffering Spirits: Injury, Death, and Healing in Civil War Philadelphia.
This exhibit explores war injuries: how to treat them and what it was like experience them. It comes complete with an interactive opportunity to see what it would be like to have an arm amputated.
Of all the exhibits in the Mütter Museum, the Broken Bodies, Suffering Spirits might be the most emotionally wrenching. It contains letters, surgical tools, and samples of weaponry designed to rip the human body to shreds.
Another popular exhibit at the Mütter Museum is Grimm's Anatomy: Magic and Medicine, that delves into the more disturbing side of the iconic fairy tales. For example, the exhibit explores how German brothers Jacob and Wilhelm Grimm's version of Cinderella draws visceral parallels to the tradition of Chinese foot-binding.
"So many of the Grimms' fairy tales deal with the corporeal human body, whether dealing with sicknesses or a magical transformation or the various unpleasant things that can happen to the body," curator Anna Dhody tells The Metro West Daily News. "Quite often, there is no happily ever after."
The Mütter Museum is aware of its macabre draw but makes sure that its visitors walk away more educated than they came in. The Mütter Museum couldn't have said it better themselves on their website: "Are You Ready to Be Disturbingly Informed?"