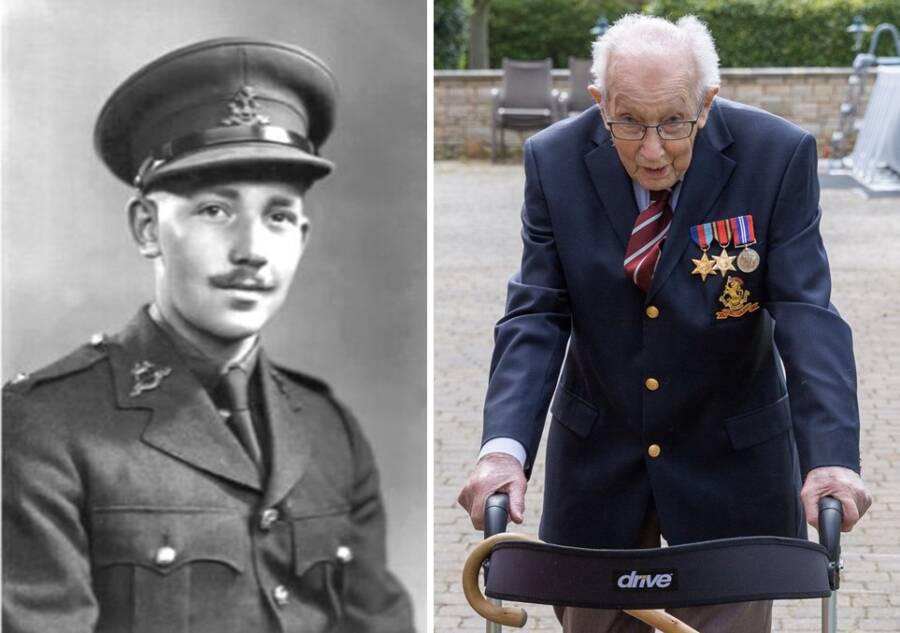 Ninety-nine-year-old veteran Tom Moore stunned the public by raising $8 million for Britain's coronavirus charity.
At 99 years old, Tom Moore is unable to get around without the help of a walker, but that didn't stop the British veteran from doing what he could to help amid the coronavirus crisis.
According to the BBC
, Moore setup a
fundraiser for NHS Charities Together
which raises funds for hospitals, healthcare workers, and patients affected by the COVID-19 pandemic in the UK.
To inspire people to donate to the cause, the elderly veteran pledged to walk laps outside in his garden in Bedfordshire.
Initially, Moore aimed to complete 100 laps around the 82-foot loop of his garden to raise at least £1,000 pounds or a little over $1,000 within a few days.
Instead, Moore's fundraiser quickly exceeded £1 million within 24 hours. Now, a few days since Moore's fundraiser project was first initiated, the veteran has raised over $9 million.